Daimyo
Posts: 1968
Joined: Wed Aug 14, 2013 12:22 am
Contact:
Courtesy of The Void Pirates Podcast: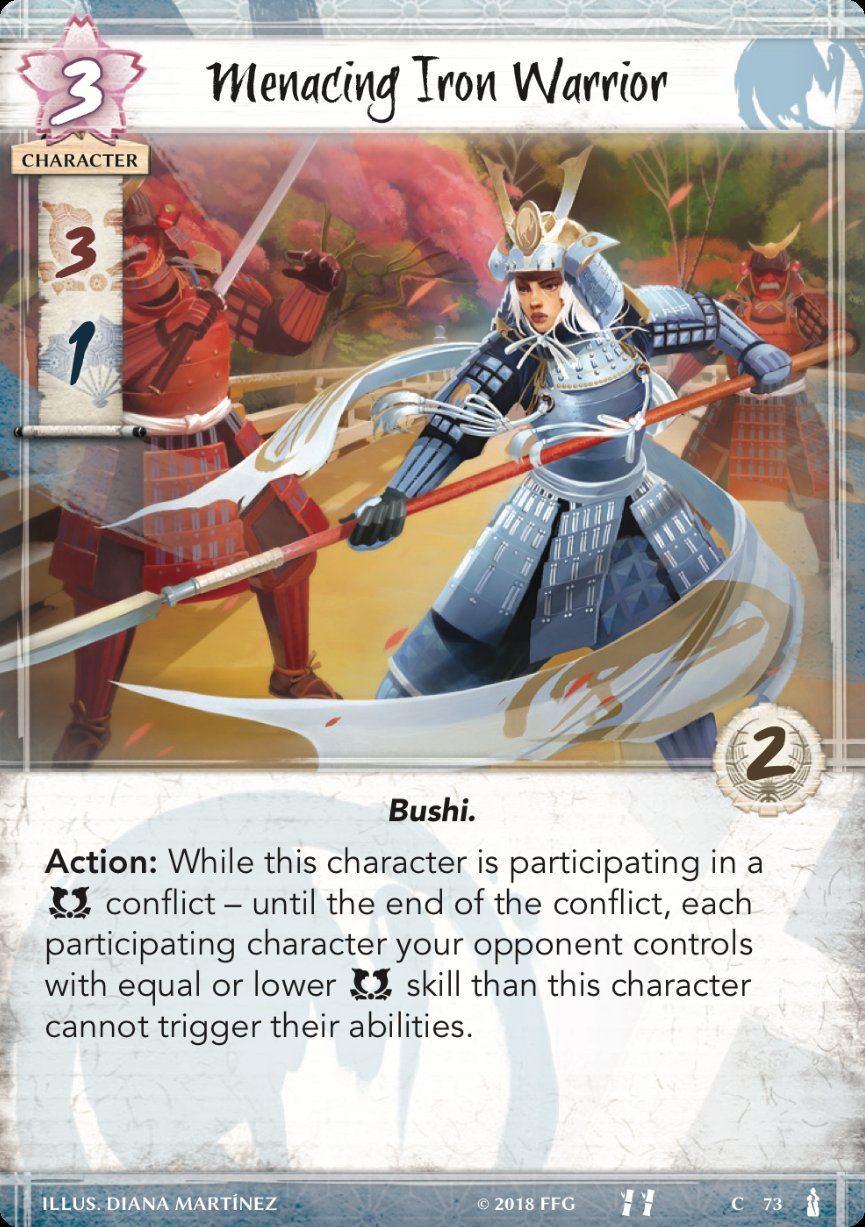 Bushi. Artisan. Duelist. Magistrate. Hatamoto.
CCG Trades
---
Taisa
Posts: 387
Joined: Mon Aug 10, 2015 12:01 pm
Location: Golden Petal Village
Contact:
I'm trying this deck. We'll see.
---
Post CotE- MIW is still in the same spot she has been since release, 1x-2x max in alot of crane decks, an ability that is hit or miss, but really strong when it hits. She is just all around solid conflict character, that will remain in the majority of crane decks at least until the 3rd cycle then who knows.
---
---